Massive Content Update
Massive Content Update

( Skulling, Revenant Chest, Idea 11, Resless Revenant, Wilderness Beast & More )
Revenant Chest

The new Revenant Wilderness Chest is located just North West of the Rune Rocks !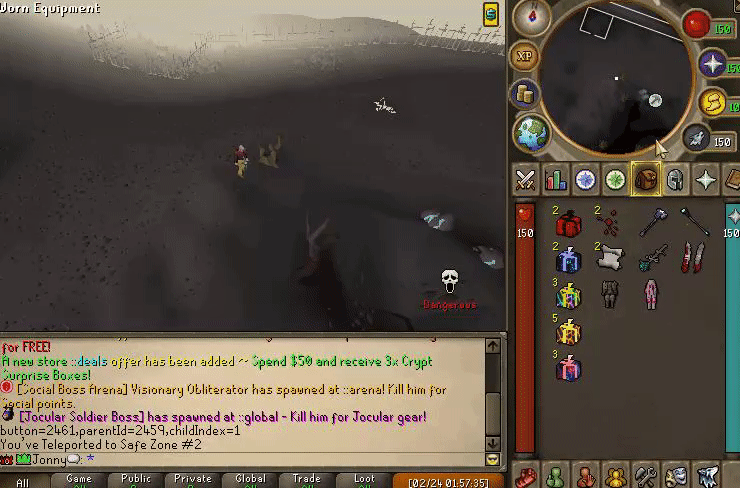 Restless Revenant Boss
Every 275 Revenant Chests Opened will spawn the Restless Revenant Global-Variable Boss !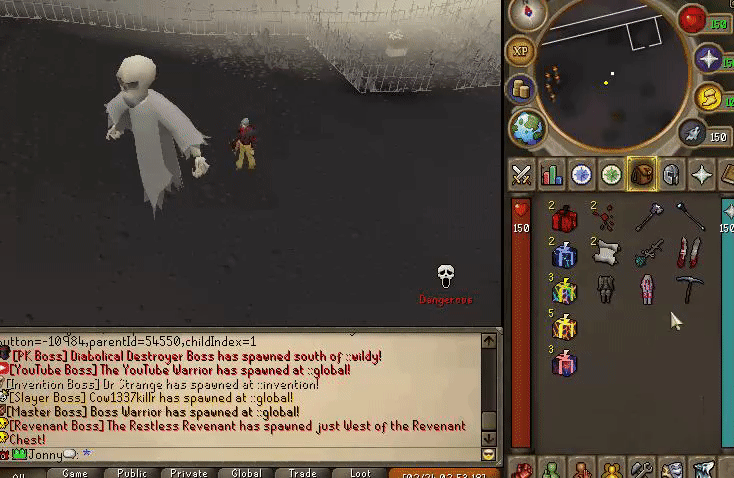 Wilderness Beast
The Wilderness Beast will spawn every 1,000 Revenants Killed !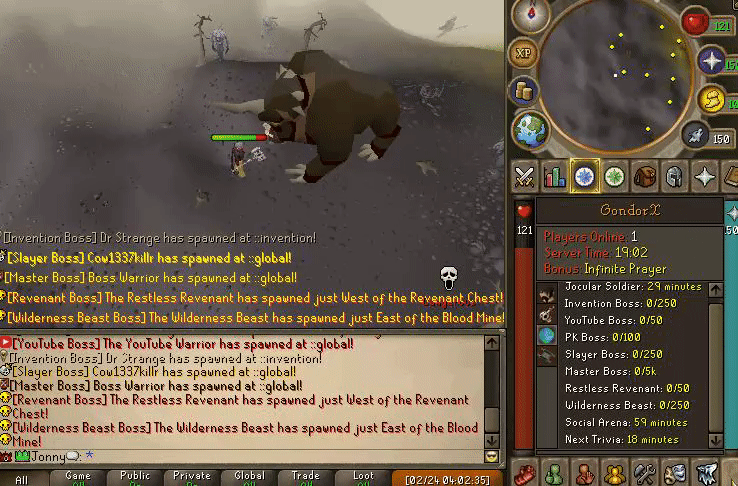 Introducing: Skulling
The ONLY way to Skull is to type ::skull outside of the Wilderness ! You can also ::unskull to lose your skull.
When skulled, if you die - YOU WILL LOSE ALL OF YOUR ITEMS ! However, when you are Skulled you can by-pass wilderness protection. Meaning, if you are willing to risk all of your items on-death, you can by-pass wilderness protection scrolls.
There is a catch - in order to attack another player while skulled, you MUST be risking 1,000 Blood in your inventory! This is to avoid ragging or low-level gear rushing. This will make it so a minimal risk is always require to skull in the wilderness.

In order to attack a SKULLED PLAYER you need to have 250 Blood in your inventory.
When Skulled, You Will Not Keep ANY Items On Death - Any Save Item Prayers, Etc DO NOT WORK - You Are Risking ALL OF YOUR ITEMS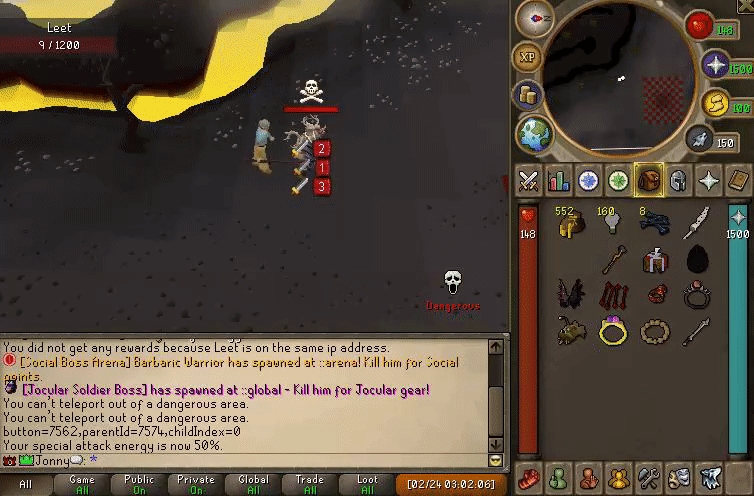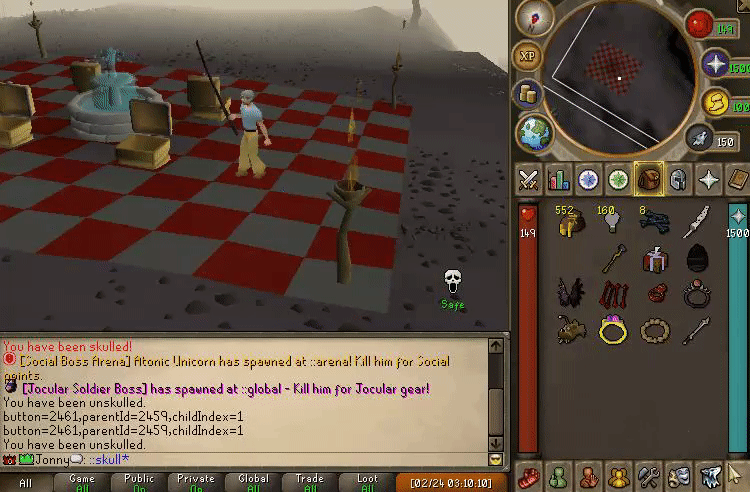 Double Loot When Skulled
When Skulled in the wilderness - any NPC Drop Loot will be DOUBLED !
This means DOUBLE REV KEYS, DOUBLE BLOOD, & MORE !
You will still need the 1,000 Blood Risk in order to attack in the wilderness when skulled !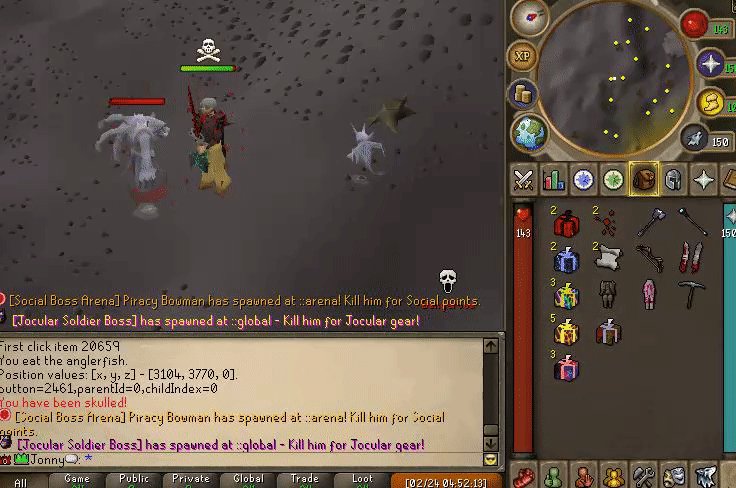 Minimum Hit Percentage Chance
Introducing the new Minimum Hit Percentage Chance System, this system works on a maxhit basis.
If your maxhit with a specific item, in this case the Korasi Sword, is an 80 - the lowest you will ever hit with the Special Attack is a 32.
This is because the Minimum Hit Percentage on the Korasi Sword is 40%. The Korasi Sword is the first weapon we will be introducing to this system - more weapons will be added to it in the coming updates & patches.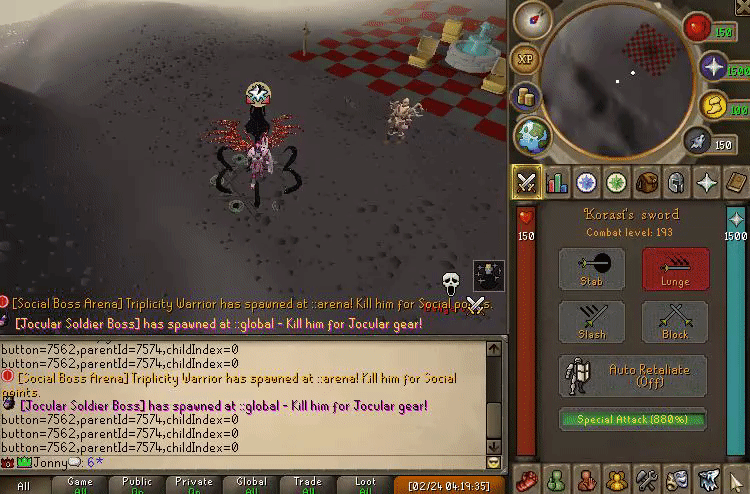 Dark Bow
A new PvP Spec Weapon is being introduced through this update - the Dark Bow !
This item is obtained from the Wilderness Beast & the Revenant Chest !
This is the ONLY item in-game with the ability to One Shot a player. (if the player does not have any gear on/prayers) (you will not be able to one hit a player with gear that gives any sort of defense bonuses equipped)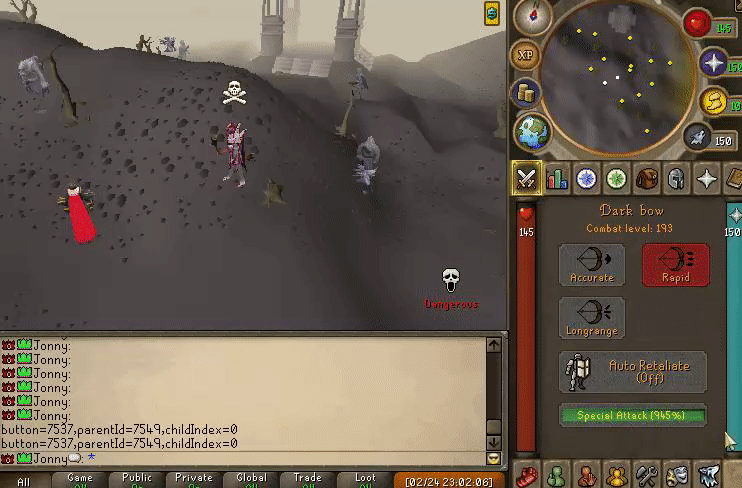 Abyssal Dagger
Introducing the new Abyssal Dagger ! This weapon is obtained through the Restless Revenant Global Boss & The Revenant Chest !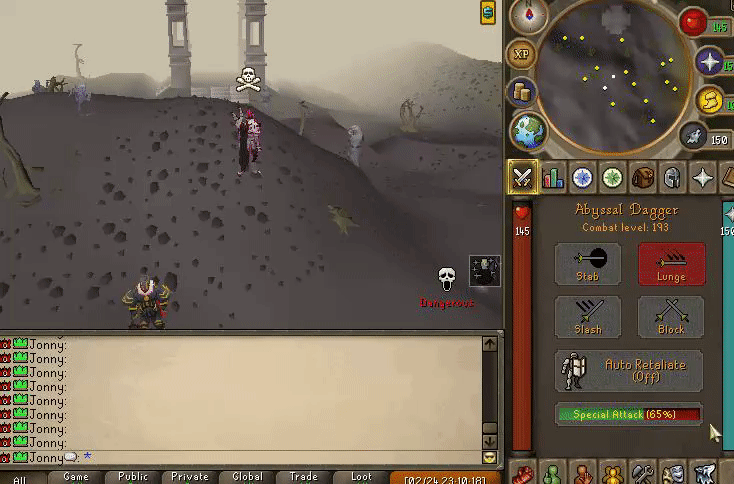 Dissolvable Spec Weps
Blood Godsword, Blood Claws & Korasi can now be dissolved for half of their Blood Cost ! !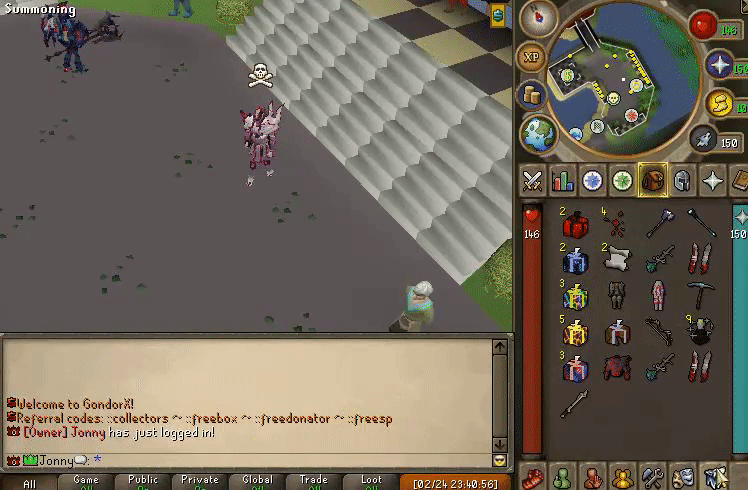 ::wildy command adjustments
The ::wildy command now reflects the wilderness portal options so that you can select where to teleport!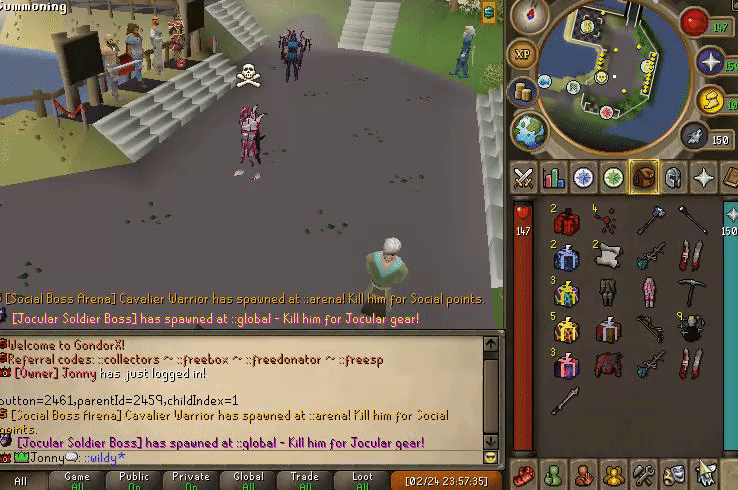 Invention Loot Bags Added To Blood Store
The Invention Loot Bags have been added to the Blood Point Store !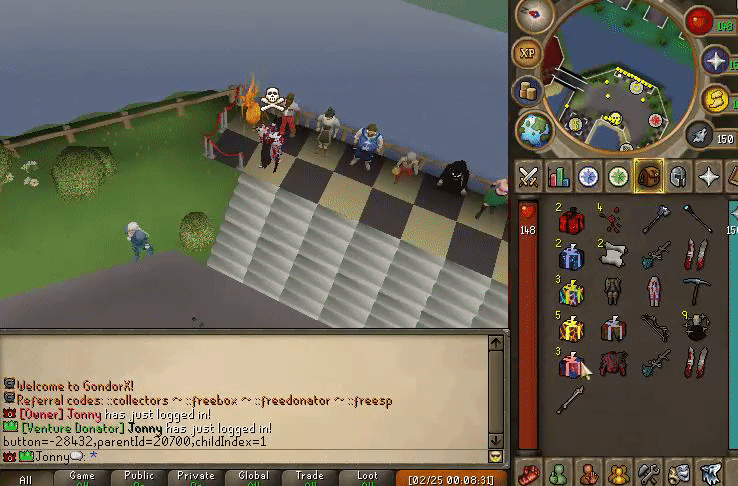 Rev Chest Quick Teleports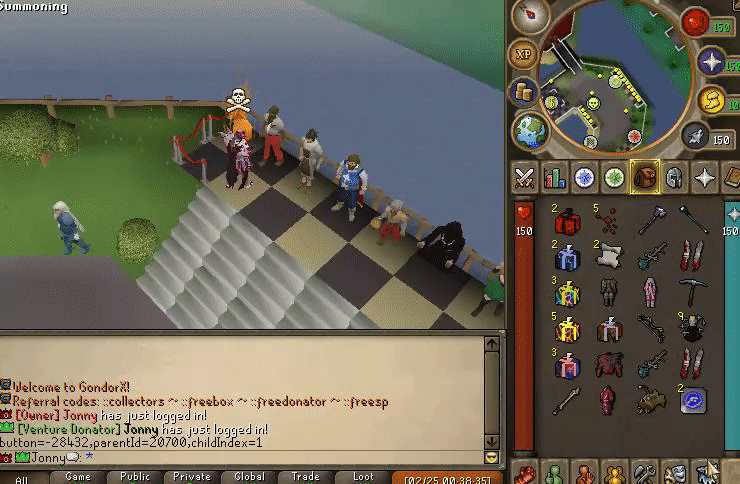 Introducing Idea 11: Gondorian
You can now Invent the Gondorian Pieces by unlocking Idea 11 !
You will need Gondorian Attachments obtained from the Revenant Chest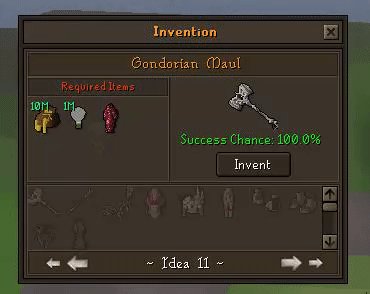 Invention Bulb Requirement Decreases
The Invention Bulb Amounts have been decreased for the following Ideas: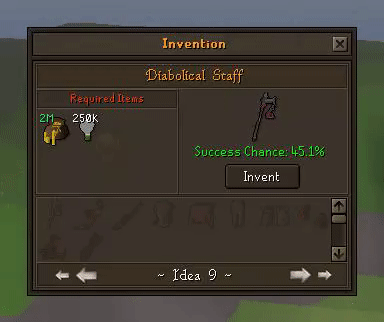 Revenant Keys
The Revenant Keys obtained from Revenants and that are used to open the Revenant Chest - are DANGEROUS ITEMS meaning they DROP ON DEATH !!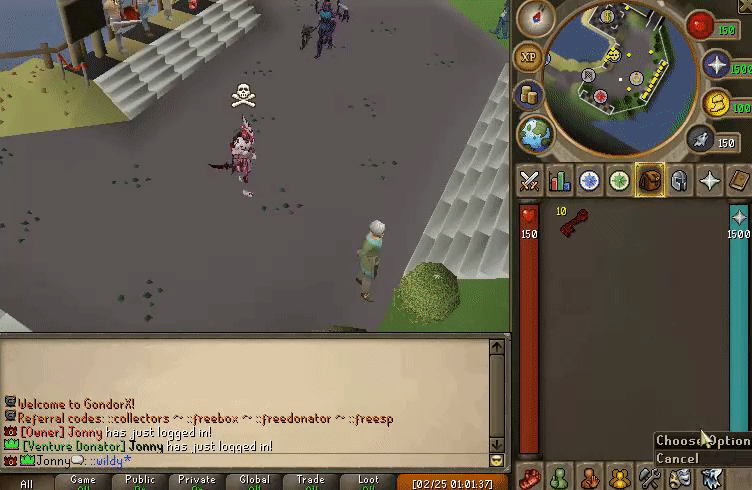 Revenant Chest Loot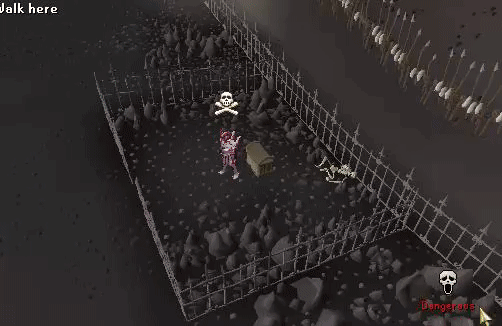 Misc.
- Lowered Invention bulb amounts on Idea 9 and Idea 11

- Added Invention 11 for Gondorian Pieces

- Diabolical bow attack speed is now fast in the wilderness

- Added dissolve prices for Diabolical and raids gear

- Fixed killstreak message when killing someone (now correctly says the players killstreak)

- Added invention goodiebags to the blood shop

- Fixed prices of arrows in the minigame shop

- You can now sell back arrows to the minigame shop

- Barrows is no longer Multi

- Diabolical destroyer boss has been fixed and now requires 50 player kills to spawn

- Rare drops now announce in the wilderness

- Fixed air altar to train runecrafting

- Iron man can now access herblore shop

- Disabled poison on Scorpia and all other monsters

- Cosmetic Overrides no longer work in the wilderness

- Removed create blood potion daily tasks

- Added butterfly net and jar to general store/shopkeeper at home

- Korasi now has a minimum chance to hit 40% of the players max hit and it has overall been buffed/corrected

- Removed protect item prayer from all prayer books