Wilderness Guide
Wilderness & AoE Guide
The Wilderness in GondorX is very unique!

You DO NOT lose any items on death!
Instead, when you kill a player in the wilderness, you receive an item called Blood. This Blood is used to create Blood Potions which can be drank for 15 minutes of AoE !
The amount of Blood you receive when killing a player is dependant on a few varialbes. Firstly, your PK level - which is trained whenever you kill or die to a PKer! The second is your Kill Streak, the higher your Kill Streak - the more Blood you will receive when killing a player.

We should also mention, any Blood you are carrying in your inventory when you die, will also be lost! For example, if you have 200 Blood in your inventory and get killed, the killer will receive that Blood.
Blood Mine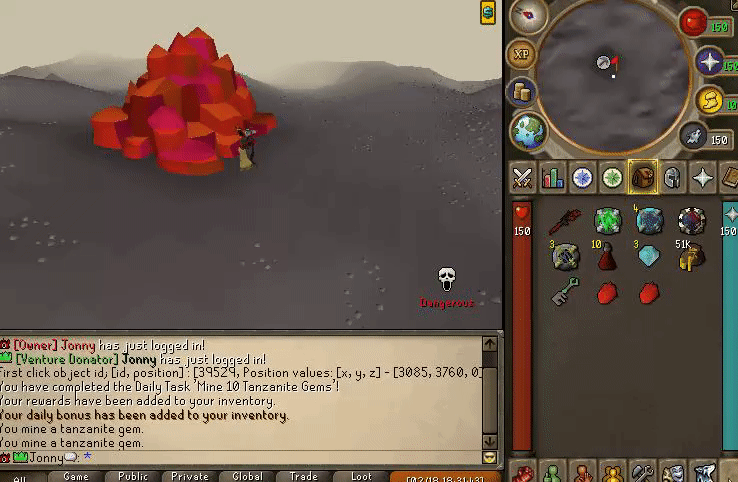 The Blood Mine is a large rock mine found in the south-eastern part of the Wilderness!

At this mine, you can mine an item called Blood Gems!

You can use these Blood Gems on the Blood Furnace in the wilderness for 3x Blood Per Gem, or you can use these Blood Gems on a furnace OUTSIDE of the Wilderness & get 1x Blood Per Gem.
Blood Furnace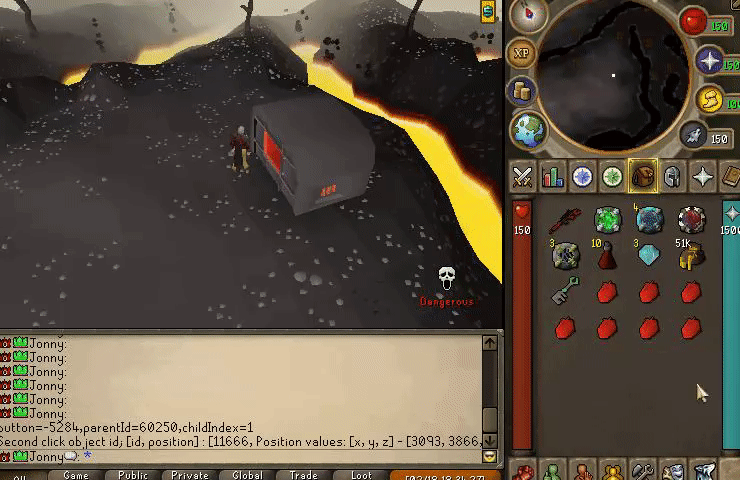 Take your Blood Gems to the Blood Furnace to get 3x the amount of Blood per Gem you burn!
Scorpia Boss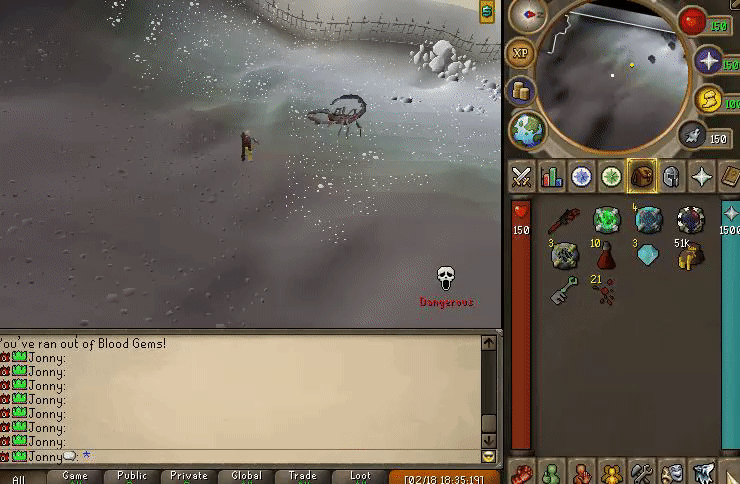 The Scorpia bossis located in the far western side of the wilderness.

This boss drops the Blood Godsword & Blood Claws! Both of these items are Spec Items that can be used when PKing!

Diabolical Destroyer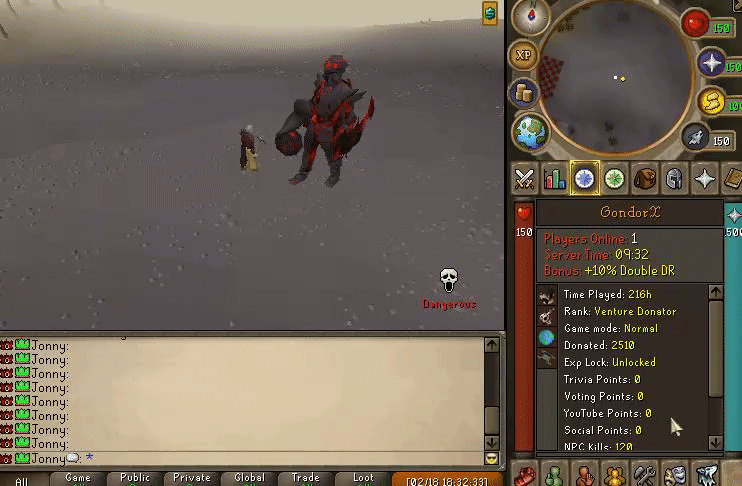 The Diabolical Destroyer is a Variable Boss that spawns whenever 50 total players have been killed in the Wilderness!

This boss drop the Diabolical Set & Weapons, fantastic items for PKing & general play.
Blood Store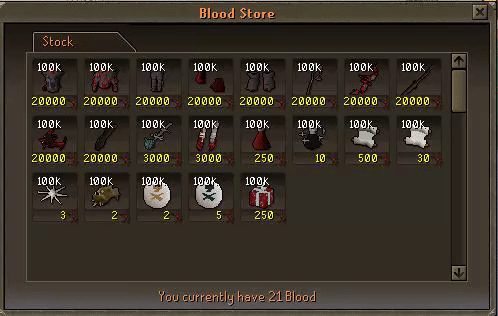 Use the Blood you obtain in the Wilderness to spend on the Blood Shop!
In the Blood Shop, you will find materials such as Blood Potions, Freezing Runes, Veng Runes, Diabolical Gear & More!
When you have a Freezing Rune in your inventory & you are using the magic combat style - you have a 33% chance to FREEZE your target for 15 seconds!
When you have a Vengence Rune in your inventory, you can cast the Vengence spell if you are on the Lunar prayer book.
You can also buy combo food such as Karambwans from this shop!