Invention Guide
Invention Guide
The Invention Skill is a way to obtain all of the gear in GondorX by inventing items through collecting raw materials.

These materials are obtained in several areas of the game ranging from PvM to PKing to Skilling!

How Does It Work?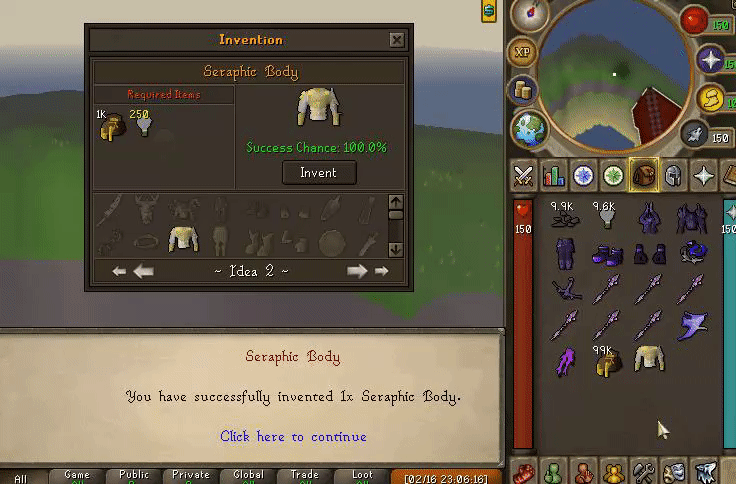 Invention is a completion-based system & skill. There are TEN total IDEAS in the Invention Skill.

Each IDEA has a tier of items to Invent. Once you have invented every item on a given Idea, you can move on to the next Idea. Again, there are TEN total ideas! Each Idea hosting better and better gear.

Your job is to collect the materials to make the inventions (gear) and to move on from idea to idea.
Invention Bulbs can be obtained all-throughout GondorX from almost every piece of content. Slayer, Bossing, Release Chest, Minigames, Invention Goodiebags & more!
Skip It Tickets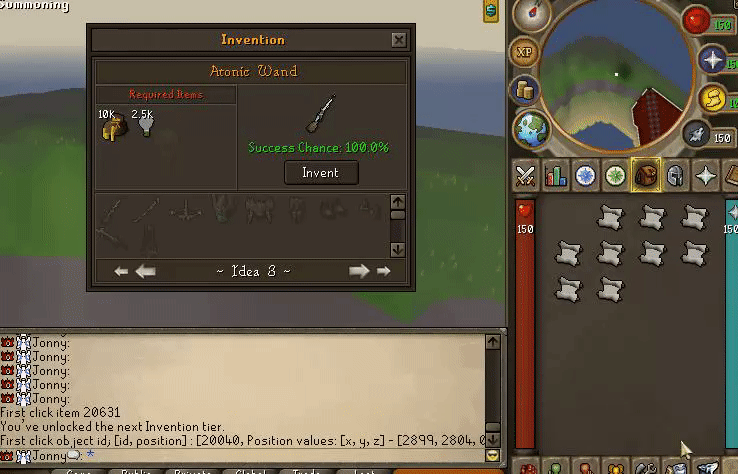 You can obtain Invention Skip-It tickets by killing Global Bosses!

These tickets, when used, allow the user to be abel to skip an ENTIRE Idea in Invention and move on to the next one, without inventing all of the items on their current idea.

Where To Obtain Materials
- Invention Bulb : Obtained from Invention Goodiebags, Point Stores, Minigames, Bosses, Slayer & More!
- Cash Bags : Obtained from every area of the game, this is the server cash item
- Ritualistic Shards : Obtained from the ::train zone
- Void Tickets : Obtained from the Void Raid
- Hellion Ticket : Obtained from the Hellion Raid